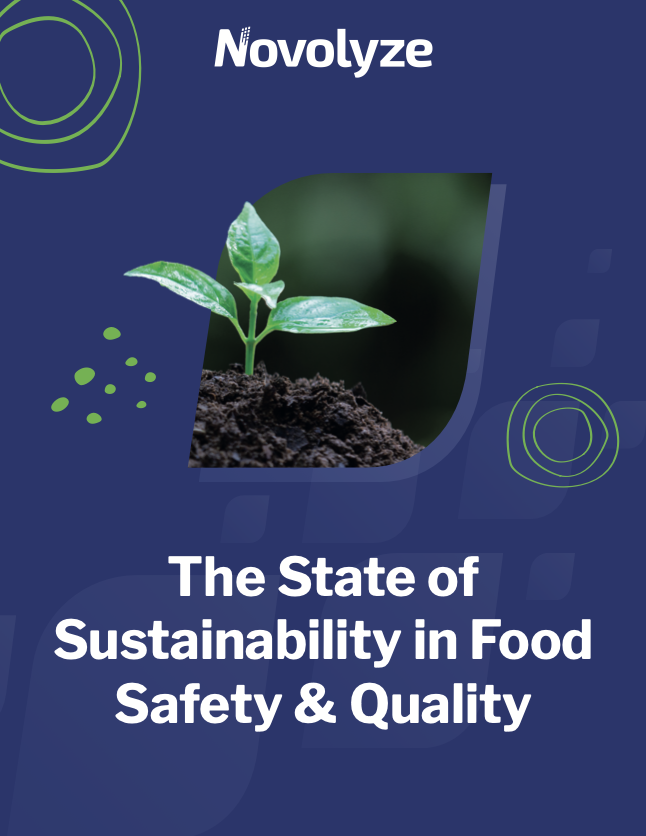 Report
The State of Sustainability in Food Safety & Quality
How is the Food and Beverage Industry Addressing Sustainability?
Sustainability is a chief concern for most food and beverage companies due to increasing consumer demands, and the environmental issues that arise from GHG emissions, water and food waste, among others.
Recently, Novolyze surveyed Food Safety, Quality and Operations professionals like you to find out what their organizations are doing to make the move toward building a more sustainable food safety and quality program.
The results of that survey are now available in our latest Report: The State of Sustainability in Food Safety & Quality.
You will learn:
The top 3 sustainability measures to implement in the next 1 to 5 years

How to set a meaningful and attainable

carbon footprint reduction target
How food companies are making packaging and ingredient sourcing more sustainable